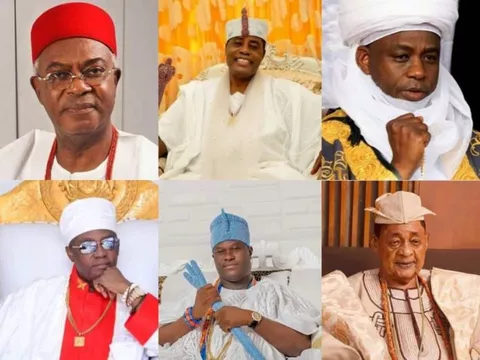 Who is the Richest Kings In Nigeria
| 1 | Oba Obateru Akinruntan | Olugbo Of Ugbo | ₦138 Billion |
| --- | --- | --- | --- |
| 2 | Sa'adu Abubakar | Sultan Of Sokoto | ₦46 Billion |
| 3 | Lamido Sanusi Lamido | Former Emir Of Kano | ₦36.8   Billion |
| 4 | Oba Adeyeye Ogunwusi Enitan | Ooni Of Ife | ₦32.2 Billion |
| 5 | Oba Ewuare II Ogidigan | Oba Of Benin | ₦27.6 Billion |
| 6 | Nnaemeka Alfred Ugochukwu Achebe | Obi Of Onitsha | ₦23 Billion |
| 7 | Oba Lamidi Adeyemi | Alaafin Of Oyo | ₦18.4 Billion |
| 8 | Oba Babatunde Aremu Akiolu | Oba Of Lagos | ₦18.4 Billion |
| 9 | Godfrey Emiko | Olu Of Warri | ₦13.8 Billion |
| 10 | Benjamin Ikenchuku Keagborekuzi I | Dein Of Agbor | ₦ 4.6   Billion |
Here are a list of the 10 richest Nigeria kings and their cars;
Oba Obateru Akinruntan Net Worth: ₦138 Billion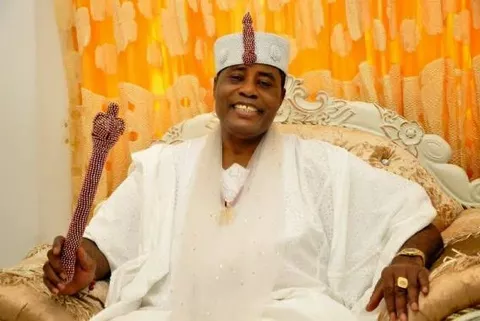 Oba Obateru Akinruntan is the royal leader of Ugbo –a prominent town in Ondo State. He bears the title of "Olugbo of Ugbo", it is no doubt that Oba Akinruntan is one of the notable Yoruba monarchs within and outside Ondo State. His wealth has earned him the richest king not only in the Yoruba kingdom but also in the entirety of Nigeria at this present time.
Oba Obateru Akinruntan Net worth
His wealth and assets beat that of other traditional leaders with a net worth of 
₦138 Billion according to Forbes.
Oba Obateru Akinruntan Cars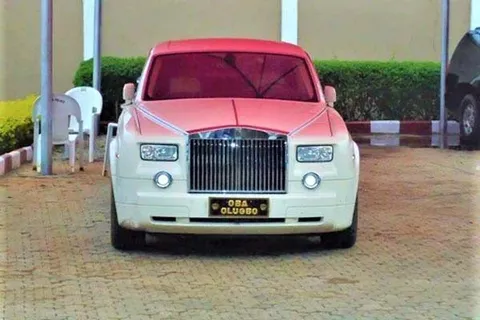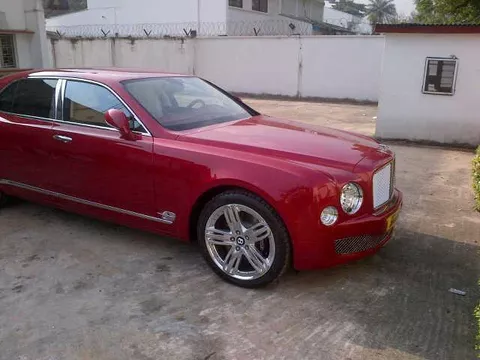 Oba Obateru Akinrutan owns a Bentley Mulsanne (2014 model) valued at over N100 million and also boasts of driving a Custom built Rolls-Royce (2012 edition) built to match the standard of that of the Queen of England, with which the Olugbo of Ugbo joins the royal list of Nigerian monarchs who ride Rolls-Royce.
Sa'adu Abubakar Sultan of Sokoto – Net worth: ₦46 Billion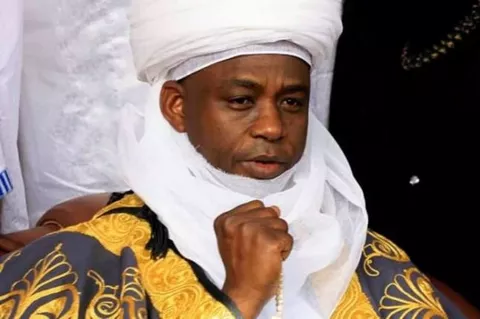 A compilation of the richest kings will be incomplete without the entry of the sultan of Sokoto. The monarch, who is one of the most respected not just the country but the continent, has played a key role in ensuring the peace and stability of Nigeria. Sultan Abubakar IV is the 20th Sultan of the Sokoto Caliphate and ascended the throne in 2006 after the death of the 19th Sultan Sultan Miccado. Sultan Abubakar served in the military and resigned as Brigadier General before he took the throne.
Sa'adu Abubakar Sultan of Sokoto cars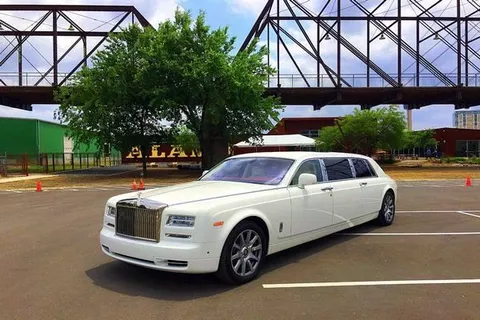 The Sultan Abubakar IV has an A-game when it involves cars. Among his fleets of cars, most notable is his Rolls-Royce 2017. Sultan Abubakar IV owns fleets of cars, but the most notable is his model Rolls-Royce 2017.
Lamido Sanusi Lamido – Former Emir of Kano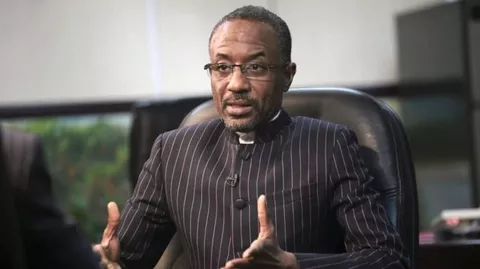 This name is one that is very popular amongst the traditional rulers as he was a one time governor of the Central bank. Muhammadu Sanusi II (Sanusi Lamido Sanusi; born 31 July 1961) is the 14th Emir of Kano from the Fulani Sullubawa clan. He ascended the throne in 2014, following the death of his grand uncle Ado Bayero. On 9 March 2020, he was deposed by Governor Abdullahi Ganduje.
Lamido Sanusi Lamido – Emir of Kano Net worth
Muhammad Sanusi II has been dethroned as the Emir of Kano by the Governor Abdullahi Ganduje-led administration. The Emir of Kano is on a yearly salary of N14 Million from the Federal government of Nigeria and has an estimated net worth of ₦36.8 Billion
Lamido Sanusi Lamido – Emir of Kano car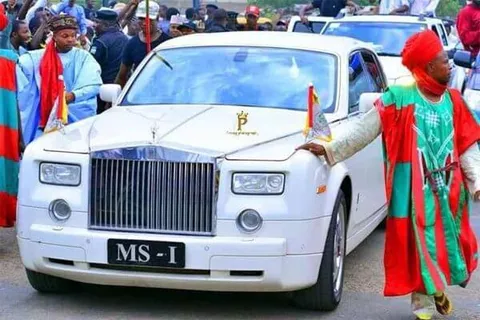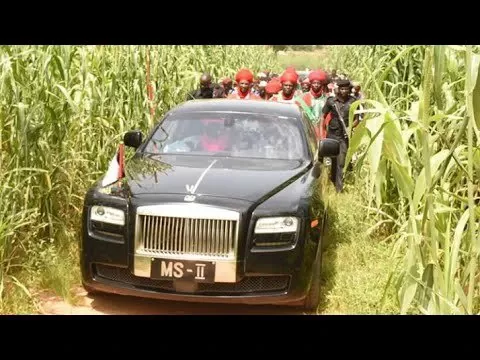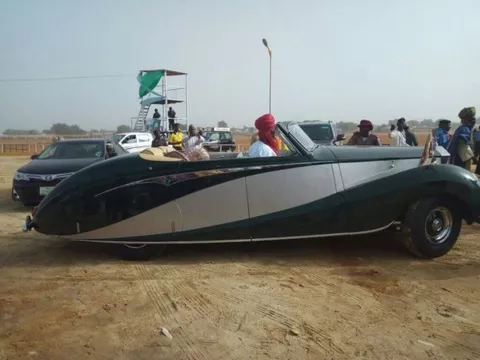 The northern ruler recently acquired the latest Rolls-Royce, this didn't go well with Nigerian's as the car seems to cost quite a fortune. Moreso, with an annual salary of 14 million Naira, you will agree that the Emir has quite enough money to spend on luxury cars. The model of the car is yet to be known.
Oba Adeyeye Ogunwusi Enitan – Ooni Of Ife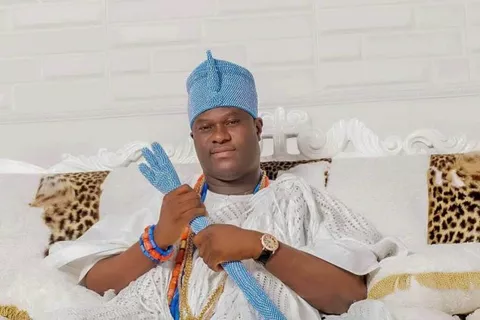 Oba Adeyeye Ogunwusi Enitan is the traditional ruler, or Ooni, of the Yoruba kingdom of Ile-Ife. He has held his title since 2015. Aside from being a traditional ruler, he is a successful real estate businessman and the Chancellor of the University of Nigeria, Nsukka.
Ooni Of Ife net worth
His net worth is estimated at about 
₦32.2 Billion , this places him in the 4th spot among Nigeria's richest kings.
Ooni Of Ife cars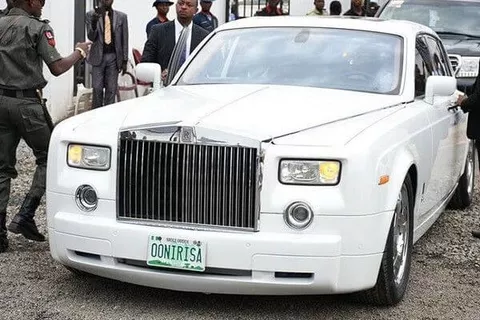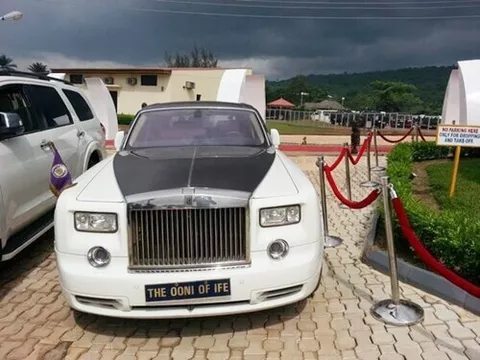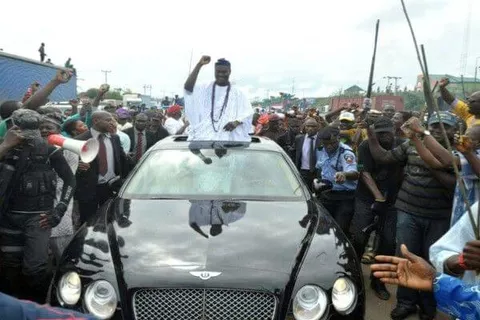 The oba isn't left out from kings that have a Roll- Royce car in their garage. He owns a Rolls-Royce Phantom model year 2011, 2 Bentleys and a Mercedes Benz S550.
Oba Ewuare II Ogidigan – Oba of Benin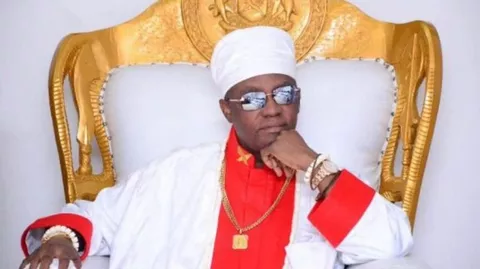 The traditional ruler for Benin bears the title "Oba of Benin". The present oba of benin is Ewuare II. His authorizes great power and influence. The Benin monarch has a beautiful palace that suits a first-rate monarch who is the 40th Oba of the Benin kingdom.
Oba of Benin net worth
The Oba of Benin is believed to have a net worth of about ₦27.6 Billion
Oba of Benin Cars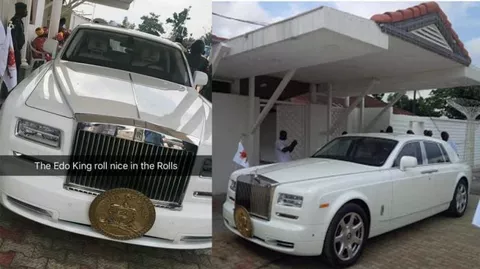 The oba of Benin joins his other traditional rulers with the car choice of a Rolls-Royce Phantom 2016 model with an estimated cost of over ₦150 million.
Nnaemeka Alfred Ugochukwu Achebe – Obi of Onitsha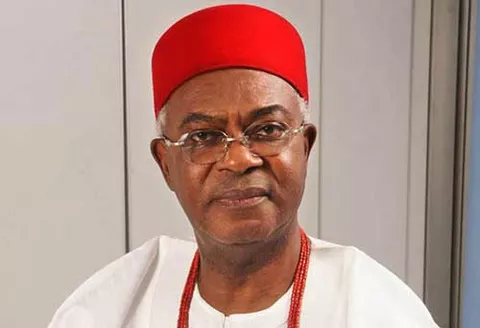 Obi Alfred Ugochukwu is the 21st traditional ruler of Onitsha. He served as the executive director at Shell Petroleum Development Company and was once the Chancellor of Ahmadu Bello University, Zaria. Being the King sums it all up, and magnifies the equation altogether. It's no doubt that with all of his personal achievements, he has made wealth over time that could offer him the luxury and exotic cars he desires.
Obi of Onitsha Net worth
Obi of Onitsha is believed to have a net worth of 
₦23 Billion
Obi of Onitsha cars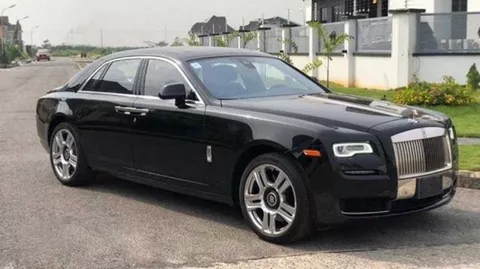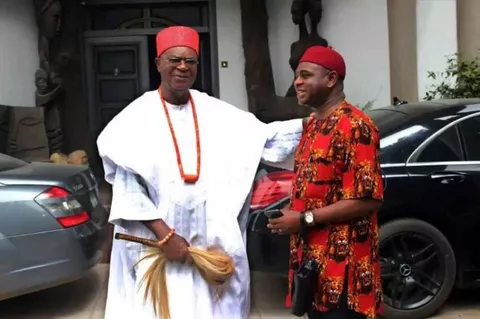 The obi uses a 2016 Rolls-Royce model that costs no less than ₦100 million
Oba Lamidi Adeyemi – Alaafin of Oyo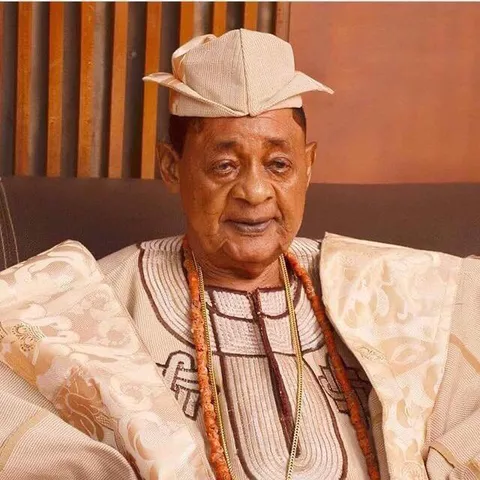 Lamidi Olayiwola Adeyemi III is the Alaafin, or traditional ruler, of the Yoruba town of Oyo and the rightful heir to the throne of its historic empire. Lamidi Olayiwola Adeyemi III is the current Alaafin or traditional ruler of the Yoruba town of Oyo. Born on the 15th of October 1938. He is married to 
Ayaba Abibat Adeyemi , his most senior wife. He attends most events with her or with one of the twelve junior wives that he's also married to.
Alaafin of Oyo net worth
Alaafin of Oyo is married to over 13th wives, Olori Chioma Adeyemi is the most recent wife of the Alaafin with a net worth estimated to be about 
₦18.4 Billion .
Alaafin of Oyo cars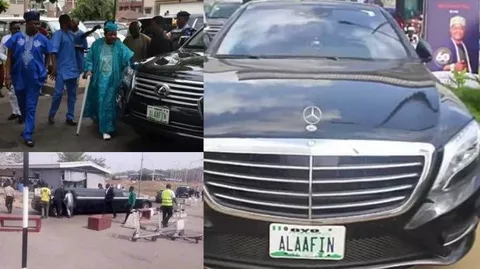 He drives a stretch limousine, a Lexus GX 470, a Toyota Land Cruiser in his fleet including customized limousine for his interstate rides
Rilwan Babatunde Osuolale Aremu Akiolu – Oba of Lagos
One traditional ruler that cannot be overlooked is the Oba of Lagos. He served as the Assistant Inspector General of Police before he was crowned Oba of Lagos. He is a very powerful person. On May 23, 2003, Akiolu was selected by the kingmakers of the Lagos traditional kingdom and confirmed by the Lagos State government as the 21st Oba of Lagos; he was capped the next day and was crowned on August 9, 2003. He has served in this position since May 2003, when he succeeded Oba Adeyinka Oyekan .
Oba of Lagos net worth
Oba Rilwan Babatunde Akiolu's net worth is estimated at around 
₦18.4 Billion
Oba of Lagos cars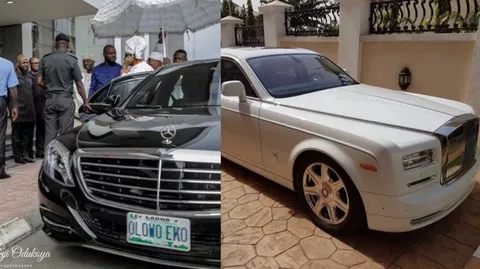 The oba uses a 2016 Mercedes-Benz S550 which sells for over N34 million, the most gracious of all the ones that sleep in his garage.
Godfrey Emiko – Late Olu of Warri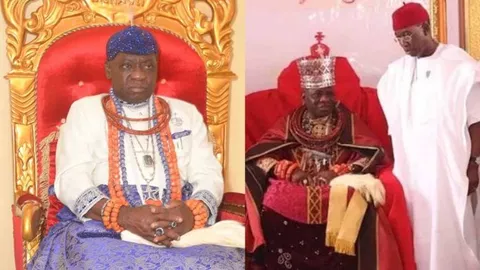 Ikenwoli Godfrey Emiko was born to Olu Erejuwa II (1951–1986) and their wife Olori Eyinagboluwade, Emiko was the 20th Olu of Warri. He succeeded his brother Olu Atuwatse II, who died in March 2015. He was crowned Ogiame Ikenwoli on 12 December 2015 at Ode-Itsekiri, the ancestral home of the Itsekiri people, in a ceremony which was witnessed by many dignitaries in Nigeria, such as the Secretary to the Federal Government David Babachir Lawal, the Delta State Governor Senator Ifeanyi Okowa, Emmanuel Uduaghan, and Bola Ahmed Tinubu the national leader of the All Progressive Congress (APC). He was the Olu of Warri and was married to Olori Mary Emiko. They had three children. He died 21 December 2020.
Olu Of Warri net worth
Godfrey Emiko, the Olu of Warri, falls among the richest kings in Nigeria with his net worth of ₦13.8 Billion.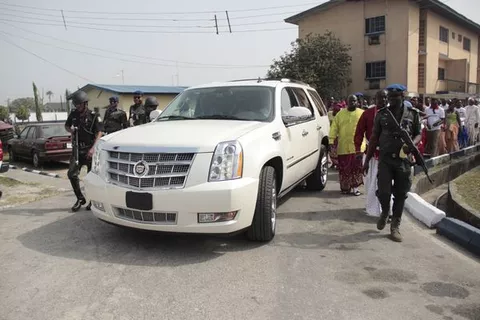 The Olu of Warri doesn't need fancy cars to show off his wealth; hence, it's hard to spot him in luxury vehicles.
Benjamin Ikenchuku Keagborekuzi I – Dein of Agbor
Benjamin Ikenchuku Keagborekuzi I is the royal leader of Agbor – a town in the oil-rich Delta state. He was crowned when he was 2 years and 4 months old following the sudden death of his father – the late Obi.
He drives a simple black model of the Mercedes Benz S550 Maybach 2015 worth ₦65 million with an estimated net worth of ₦4.6 Billion.
Newsgist