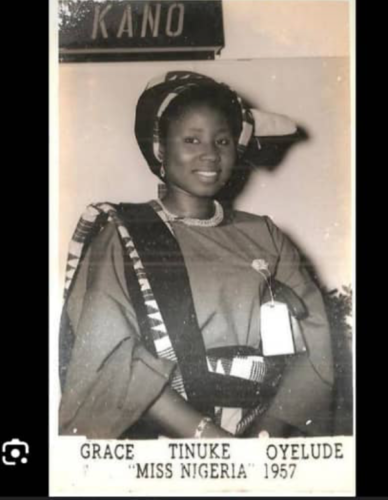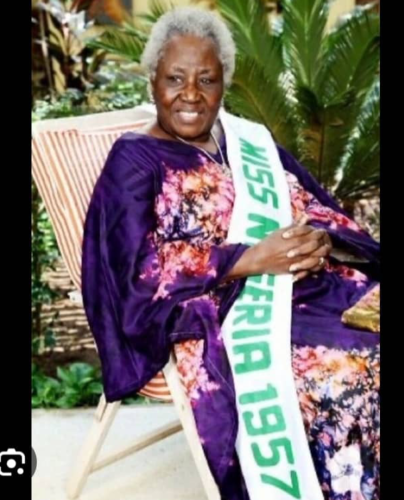 The Miss Nigeria 1957 has celebrated the first Miss Nigeria, Chief Grace Atinuke Oyelude, ahead of her 93rd birthday on Thursday November 16, 2023.
In a statement, the chairman of Miss Nigeria 1957 Rita Dominic joined family members, friends and professional colleagues in celebrating the nonagenarian.
The statement reads in part, "We are immensely delighted to celebrate the evergreen beauty and brave leader, Chief Grace Atinuke Oyelude, on the occasion of her 93rd birthday. Her courage, resolve and great strength of character are excellent qualities that have endeared her to us and many others."
The statement noted Oyelude's trail-blazing effort of inspiring young girls and women of all ages to achieve their dreams, particularly her ability to leverage the Miss Nigeria platform to make meaningful contributions to her country and humanity in general.
According to Mr. Fidelis Anosike whose Folio Communication owns Miss Nigeria 1957, "Chief Mrs Grace Oyelude is a mother par excellence and a trailblazer for women empowerment."
Chief Grace Atinuke Oyelude was born on 16, November 1931 in Sabon Gari, Kano to James and Martha Oyelude. She won the maiden edition of Miss Nigeria in 1957. She contested with over 200 other Nigerian ladies and emerged the winner and would later use part of her 200 pounds prize money to travel to England where she studied nursing. She worked briefly in England before returning to Nigeria to serve in various capacities.
Whilst wishing her sound health and all round wellness. The Miss Nigeria 1957 chairman thanked God for the grace that has taken Chief Oyelude to the age of 93 years and prayed the Almighty God to grant her the strength to continue to serve humanity.
It would be recalled that after about 16 years of organizing the pageant to rave reviews, the founder and chairman of Folio Communications, Fidelis Anosike, recently transferred the responsibility of producing and organizing the Miss Nigeria Pageant to The Audrey Silva Company (TASC), owned by his wife Rita Dominic and renowned film director, Mildred Okwo.
Meanwhile, TASC is already putting finishing touches to plans for announcing the call for entries for the Miss Nigeria pageant, which will be held in the first quarter of 2024.
……..
For Advertisement, Event Coverage, Public Relations, Story/Article Publication, and other Media Services, kindly send an email to: thelegendnews25@gmail.com. To stay updated with the latest news, health updates, happenings,Sports and interesting stories, visit thelegendnewsng.com . THE OBINJA MEDIA COMMUNICATIONS (Publisher of TheLegendNews/THELEGENDTV)