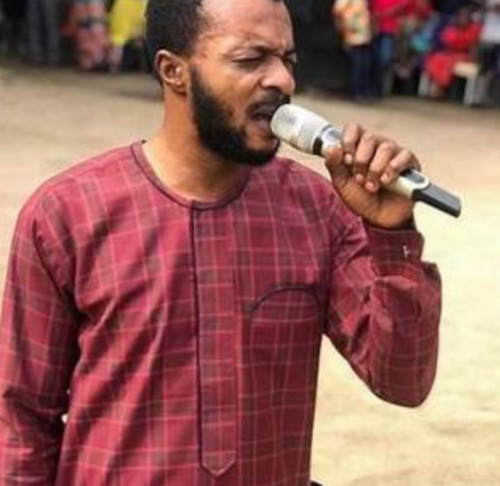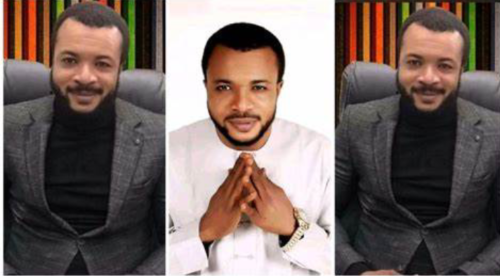 The term "Man of God" had long since lost its luster. Therefore, for anyone who has encountered the zestful spiritual director of Zion Prayer Movement Outreach, Lagos, Evangelist Chukwuebuka Anozie Obi, referring to him as a "Man of God" will be a paradox, given what we know about men of God.
Our Men of God have built a fluffy reputation as prosperity preachers. "The more you give, the more God blesses you", they tell their ever-trusting followers. No longer content with 10 percent tithe, they now ask the congregation for "first fruit" – their entire first salary as well as the full salary for the first month of the year! For whatever problems they are seeking answers to, they are told to sow seeds to "provoke" God to grant their wishes. Many pastors even have price lists for prayer points, from healing to employment, business opportunities, life partners, fruit of the womb, contracts, visas.
But this is not the message at Evangelist Ebuka's Zion City located at Ago, Okota. Not only does he abide by the Biblical injunction of "freely you were given, freely shall you give", but he often declares that "any pastor who asks for money for prayers or for seeds and offerings to obtain answers to prayers is not a true prophet of God". And you want to call him "man of God" like the others?
He preaches salvation, urges his members to fast and pray ceaselessly, to shun sin and embrace Christ as the sure way to obtain answers to prayers. Miracles are not for sale, he says. At Zion City and online, he does not ask for tithes or seeds. Which other man of God is like him?
Everyday, thousands of people from different states in Nigeria, the United States, UK, Asia and other parts of the world troop to Zion City in search of salvation and miracles. Millions more across the globe follow him online.
The first time I watched him on YouTube after a relation sent the link to me, I heard Evangelist Ebuka boast about his "Prophecy with instant solution". I instantly dismissed him just as another "man of God" with bogus claims to visions and miracles.
But I was wrong. I have heard people at Zion giving mind-blowing testimonies – healing of terminal illnesses, stroke, paralysis, conceptions after years of barrenness, breakthroughs in careers and businesses, amongst others. Apart from those who received their miracles at the center, many others did so after he mentioned their cases during his "Open Heavens" online prophetic prayers. During one of my visits to the ministry, I witnessed two standout cases. One was a professor at Nnamdi Azikiwe University, Awka, who threw away the crutches he had been on for years after Ebuka prayed for him. The second was a woman who came all the way from the United States in search of solution to her 16-year-old hearing problem after exhausting all possible medical options in America. The woman who could only hear with hearing aids was completely healed at Zion and discarded the equipment. There were also many others who testified that the prophecies they were given were "on point", like we say.
We have heard of men of God who arrange miracles or who prod people to give testimonies even when the healing has not occurred with the assurance that God will act on their faith and heal them. But for Evangelist Ebuka, the testimonies come in droves. He has a team which thoroughly scrutinizes and verifies claims of those who want to give testimonies before they are allowed to mount the podium to share their story. You are made to show evidence of "before" and "after" conditions to the panel to prove the miracle before it is accepted. Every day, the queue is so long that Ebuka has to cut many off so he could move on to his ministrations and deliverance sessions. This oftentimes leaves many complaining that they were not given time to share their miracles with the congregation. Surely, this is not the usual man of God!
While many men of God are associated with luxury and indulgence, Evangelist Ebuka lives a life of denial and self-abnegation like the prophets of old. Those close to him confirm he goes for several days every week without food, drinks only water and spends all his time between his ministry, the chapel and prayer retreats at mountains and monasteries.
He refuses to use the ministry's funds for his personal needs or to be paid salaries or allowances like the elders advise. Even when he didn't have a car some years ago, he opted for public transportation despite the ministry being rich enough to buy him any car of his choice. "God will provide all my needs", he replied the elders when they insisted on buying a car for him. Today, his words have come true. Gifts of brand new cars flood his compound, the latest being a Tesla car by someone who said he had a major business breakthrough after the evangelist prayed for him.
With his huge followership and the incredible miracles God is performing through him, Ebuka can easily be one of the richest men of God in Nigeria if he asks for seed, tithe or money for prayers like the rest. During his last birthday celebration on October 22 which was attended by prominent politicians and businessmen, including governors and senators, he refused a $300,000 gift from a politician because the Holy Spirit advised him not to accept it. Instead of collecting gifts from the political leaders of south east who were present, he told them the only gift he desired was for them to meet the President to plead for the release of Nnamdi Kanu.
He has established Seraphic Hospital to provide free treatment to poor patients, and Seraphic foundation to cater to the needs of thousands of orphans, widows and others in need. He is currently building a monumental hospital for people with mental health conditions in Anambra State. He has also embarked on a campaign to stop an evil practice in Igbo land where people are forced to appear before deities and shrines in the name of settling disputes.
Proud of his Igbo roots, he uses his platform to campaign for peace in the South East and an end to kidnapping and killings in the region in order to bring development to the region. He encourages his Igbo followers across the globe to ensure their children do not abandon their language and roots.
But like the prophets of old, his bourgeoning  profile, flourishing ministry and candid preaching have made some people, including well established pastors, uncomfortable. His message of appreciation to Hope Uzodinma of Imo State for rebuilding the road to his home town was twisted by some to mean campaigning for the governor.
A strikingly handsome and charismatic figure, the Imo State-born Evangelist Ebuka is not yet married. I do not know how old he is, but his twin brother, Engineer CC Obi is married and already has three children. But I guess he is being kept back by the trepidation of having to divide his time between his family and the ministry he loves so much.
And how did he come about such enormous "anointing"? His story goes far back. At eight, he was already preaching in the streets early in the morning, a development that often pitted him against his father who chased him around with a cane to go to school. By the time he turned 12, he met a priest, Reverend Father Luke Odinkenmelu, who prophesied to him that the world would hear of his conquest in the Lord if he kept the following three injunctions: one, he must not leave the Catholic Church, two, he must remain a virgin until he married, and three, he must not be money-conscious. He accepted and made a vow at the altar. So far, Evangelist Ebuka says, he has kept the three vows, including remaining a virgin despite his dashing looks and the women that flock to Zion City.
No, Evangelist Ebuka is not the regular man of God, he is miles apart from the crowd. He is a rare prophet of his generation!
By Arinze Anapugars
…………..
For Advertisement, Event Coverage, Public Relations, Story/Article Publication, and other Media Services, kindly send an email to: thelegendnews25@gmail.com. To stay updated with the latest news, health updates, happenings,Sports and interesting stories, visit thelegendnewsng.com . THE OBINJA MEDIA COMMUNICATIONS (Publisher of TheLegendNews/THELEGENDTV)