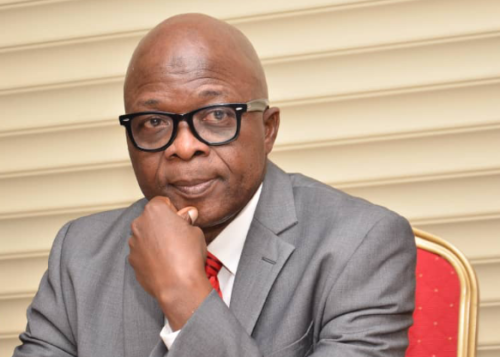 The Ogun State Commissioner for Education, Science and Technology, Prof. Abayomi Arigbabu has charged French Language teachers to be good life moulders by taking the opportunity of the language to impart morals and values into the learners.
Prof. Arigbabu gave the change during the Opening Ceremony of 2022 World French Teacher's Day, organised by the Ministry, at Lisabi Grammar School, Abeokuta, saying the programme was to propagate and popularise speaking and teaching of French language.
The Commissioner noted that French was the second most widely learned language in every country of the World after English language, due to its capacity to Foster Economic and political cooperation, noting that over 350 million people across the globe were celebrating the day.
"I am imploring you to explore the opportunity of this conference to be a good moulder of life to the learners. My Ministry is obviously committed to all-round development of the child's education at all levels", Arigbabu said
He enjoined them to embark on professional and International examinations, adding that capacity building and self-help in the language is very key, charging the French tutors to maximise the opportunity of the workshop to build on their competence in the field.
Earlier in her welcome speech, the Director, Department of Education Support Services, Mrs. Bamidele Makinde stated that the importance of French subject to the Nation and to Ogun State was very germane to all-round development of the learners.  
Speaking on behalf of other participants, Mr. Olusegun Ogundeji appreciated the Prince Dapo Abiodun-led administration for creating enabling environment for education to thrive in the State, saying the workshop would have a multiplier effects on teaching and learning of French subject in schools across the State.